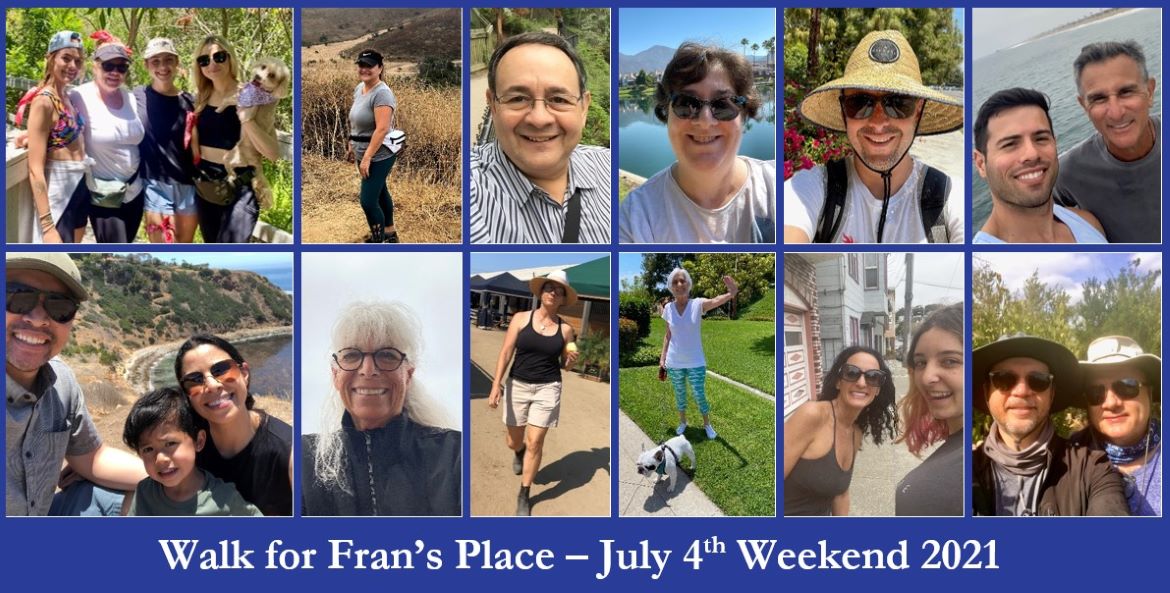 We are SOOOOO GRATEFUL to everyone who has supported our July 4th VIRTUAL WALK FOR FRAN'S PLACE.

Thanks to our dedicated walkers and generous donors,we had 21 Walkers, 140 donors, and collected $20,800!

Just in case you still want to participate, we'll leave the DONATE FUNCTION open a few more days. This is our major fundraiser of the year for 2021.

Thanks for your help, always.

We will be letting all donors know the date and time of the raffle prize drawing, as soon as we can!

Deepest Thanks, and Warmest Wishes for a Great Summer!
Fran Baumgarten and the Board and Staff of Fran's Place